Christmas Eve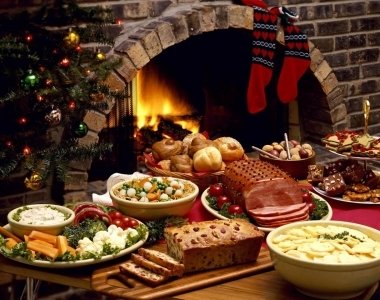 Surprise yourself with a present on Christmas Eve. Invite your partner or your whole family to the Kikelet Club Hotel***!
MAGICAL CHRISTMAS EVEAT THE KIKELET CLUB HOTEL***!
Most probably, we all have already experienced the magic of Christmas Eve. Although, giving presents became an essential part of the celebration, the miracle and the mysticismlie inChristmas Eve have not faded away. The essence of the feast is still very much alive. On Christmas Eve, all gets quiet, the traffic stops, and if we are lucky enough to have snow, the silence is more peaceful.
Christmas Eve is the greatest miracle, the birthday of Jesus.
Invite your partner or your whole family to the Kikelet Club Hotel***. Let yourselves be delighted by the fire crackling in the fireplace, enjoy the Christmas spirit and the wellness, and visit the Cave Bath which is well-known in Europe!
Recreatewith us and spend these miraculous days with your loved ones!
Valid: 24.12.2020 - 29.12.2020
Min. 2 nights
Best price: 25 500 Ft/person/night
Our offer includes:
wide-choice buffet breakfast,
buffet dinner,
accomodation, /in rooms or in big apartments/
The following services in addition to those listed above free of charge:
FESTIVE candlelight dinner,
afternoon tea, where our king Guests are offered different snacks to their tea every day,
Mondays: Kaiserschmarrn with fruit compote,
Tuesdays: pumpkin roasted,
Wednesdays: American pancakes with cranberry sauce,
Thursdays: muffins,
Fridays: cinnamon flavoured roasted apples,
Saturdays: oven-baked dough,
Sundays: brioche or cakes.
one coupon per person worth HUF 1,500 that can be usedfor any massage. (Refreshing massage, relaxing aroma therapy massage, chocolate or honey massage, face/neckline massage, back/shoulders/neck massage, sole refreshing massage)
hair drier in every room,
use of the finnish sauna, infrasauna, and Jacuzzi,
internet access,
free-of-charge use of the own parking lot with barrier and camera surveillance.

BATHROBE AVAILABLE UPON REQUEST!
We offer discount ENTRANCE TICKETS to the CAVE BATH!

December 24.-én csütörtökön, Karácsony délutánján:
forralt bort, teát és házi süteményeket kínálunk.
a díszvacsorán Karácsonyi Menüsorral kedveskedünk a vendégeinknek a svédasztalos vacsora keretein belül.
éjféli mise 22 órakor a miskolctapolcai katolikus Sziklakápolnában.
We offer discount entrance tickets to the cave bath!
In addition to the wellness services offered by the Kikelet Club Hotel***, you may also enjoy the waterworld of the Calimbra Wellness Hotel**** (see photo)!
What you can use for free in the Calimbra Wellness Hotel****:

one Wellness entrance ticket per person (full-day ticket), except friday and saturday nights *
aquafitness everyday at 11 a.m - we recommended for everyone regardless of age and gender
sauna séance with sauna experts (with essential oils, citrous, with brandy-ice, beer scents) on Tuesdays, Thursdays and Sundays, two times a day.
Other information:
* On friday and saturday nights the tickets of the wellness center are 2800 HUF/person because of the high occupancy period. On the other days it's free of charge.
Prices
Superior room
-with half board
Apartment extra prices
-room with separate space-

2 nights 2 persons

14 300 HUF/persons/night

5 980 HUF/Stay

3 nights 2 persons

13 800 HUF/persons/night

7 980 HUF/Stay

Children aged 0-6 years

gratis

gratis

Children aged 0-6 years

10 300 HUF/persons/night

gratis

Extra bed above 12 years

12 300 HUF/persons/night

gratis
Special season period: Aspic Festival, Valentine's Day, 15 March, Easter, 1 May, Whitsun, 20 August, Autumn break, 23 October, Winter break, Christmas Gift Package, New Year's Eve
If the room is occupied by one person, an extra fee of 50% shall be charged.
The above listed prices include the services listed as well as VAT.
Discounts for children:
Accomodation of children in serpate space room.


The child allowance in each case two full-paying guests only valid in one room!
Local tax in year 2020: 450 HUF/Person/Night (above 18)
Tourism tax shall be paid extra, the amount of which is HUF 450/person/night for persons over the age of 18.
Our parking spaces are available to our kind Guests free of charge.
The hotel reserves the right to change the prices. The prices are valid until recalled!